About Us
Mend Well, LLC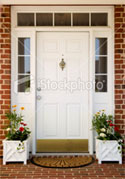 Mend Well, LLC was established in March of 2010, by owners Michele Duggan, PT and Nancy Eldridge, PT.  Nancy and Michele are physical therapists who were co-workers at Natick VNA for 19 years. They both studied at the BioSynchronistics Institute and used the techniques learned there with their homebound patients. These patients loved the hands-on therapy, and goals were met more quickly when BioSynchronistics was part of their treatment plan.  After seeing such positive results, Nancy and Michele decided to introduce these treatment methods to the general public as a preventative wellness program.
The focus of Mend Well's therapy method is to realign and balance the body and its systems in order to improve overall health and wellness.  Our offices are located in Natick and Hopkinton, MA.
Michele Duggan, PT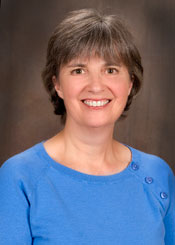 Michele graduated from the University of Connecticut in 1979, with a degree in physical therapy. She has worked in a variety of clinical settings including Braintree Rehabilitation Hospital, Worcester Memorial Hospital, the New England Hemophilia Center, and the Natick Visiting Nurse Association.
Throughout her career Michele has pursued ongoing professional education with an emphasis on manual therapy techniques. In addition to BioSynchronistics®, her treatment sessions may include CranioSacral Therapy, Myofascial Release, Lymph Drainage Therapy, and Visceral Manipulation. She feels strongly that whatever a patient's diagnosis and ultimate physical therapy goal, proper alignment of the body is crucial to achieving optimal results.
Michele founded Mend Well, LLC with Nancy Eldridge in March of 2010, with the goal of offering a holistic physical therapy approach to health and wellness.
Michele is a resident of Hopkinton, married with three grown children. She enjoys travel, the outer Cape, kayaking, boating, skiing, reading, and various craft projects.
Michele can be contacted at (mduggan@mend-well.com)
Nancy Eldridge, PT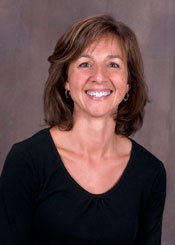 Nancy graduated from Northeastern University with a degree in physical therapy. She has worked in home care and inpatient rehab, including Spaulding Rehabilitation Hospital and Natick Visiting Nurse Association. Experience in these different settings helped Nancy develop an extensive understanding of the medically complex patient.  She continues to see homebound patients for the NVNA.
Nancy has a personal interest in fitness and conditioning.  She uses a safe, gradual approach and careful monitoring to return her clients to their fitness goals either at home or at the gym.
A passion for symmetry of movement, proper alignment and holistic medicine led Nancy to embrace BioSynchronistics®. She uses various manual therapy techniques, but has focused her course work on BioSynchronistics, Lymphatic Drainage, Visceral Manipulation and CranioSacral therapies.  She partnered with Michele in 2010 as co-owner of Mend Well, LLC to use this unique approach in preventative medicine.
Nancy is married with two grown children. She enjoys being active outdoors; cycling, running, hiking and gardening. She continues to pursue her interests in holistic health.
Nancy can be reached at (neldridge@mend-well.com)